[rev_slider alias="CooperativeGames"]
Product Spotlight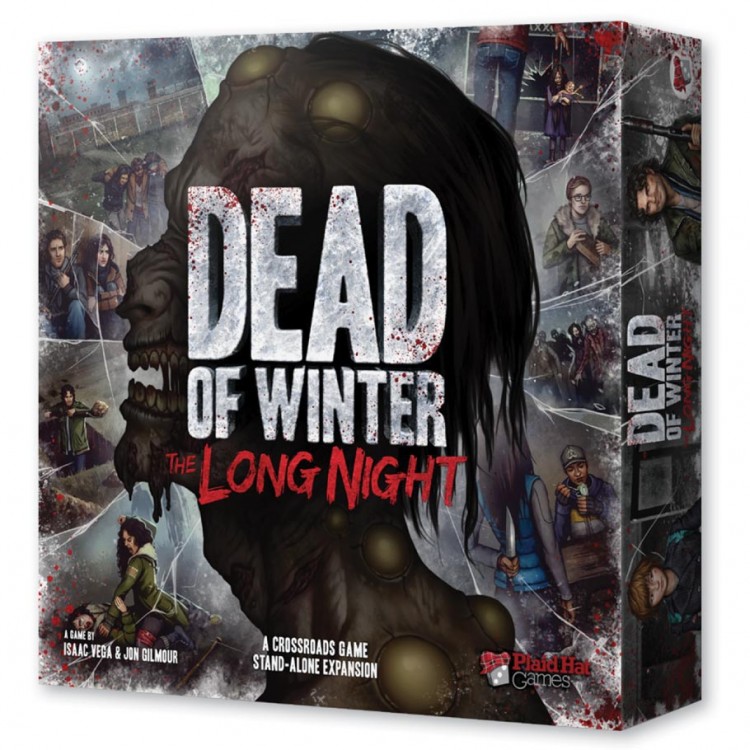 Dead of Winter: The Long Night
Designed by Jonathan Gilmour (Dinosaur Island and Wasteland Express Delivery Service) and Isaac Vega (Ashes: Rise of the Phoenixborn), Dead of Winter: The Long Night is a stand-alone board game as well as an expansion for Dead of Winter that introduces the Raxxon location where horrible experiments will spill out into the town unless players can contain them.
Dead of Winter: The Long Night was a nominee for the 2016 Golden Geek Best Thematic Board Game, Best Cooperative Game and Best Board Game Expansion.
Players will be delighted to obtain more of everything that made Dead of Winter an epic struggle for power and survival. Additionally players will experience a new colony full of new survivors and some new gameplay elements, each of which is introduced to players through its own game scenario. Fight off bandits from another colony, build improvements to your colony, watch locations evolve as the results of Crossroads cards, and most intriguingly unravel the mysteries of the new Raxxon pharmaceutical location. It is full of powerful items, but also full of Raxxon's twisted human experiments that show up in the game as disturbing new enemies.
What's Hot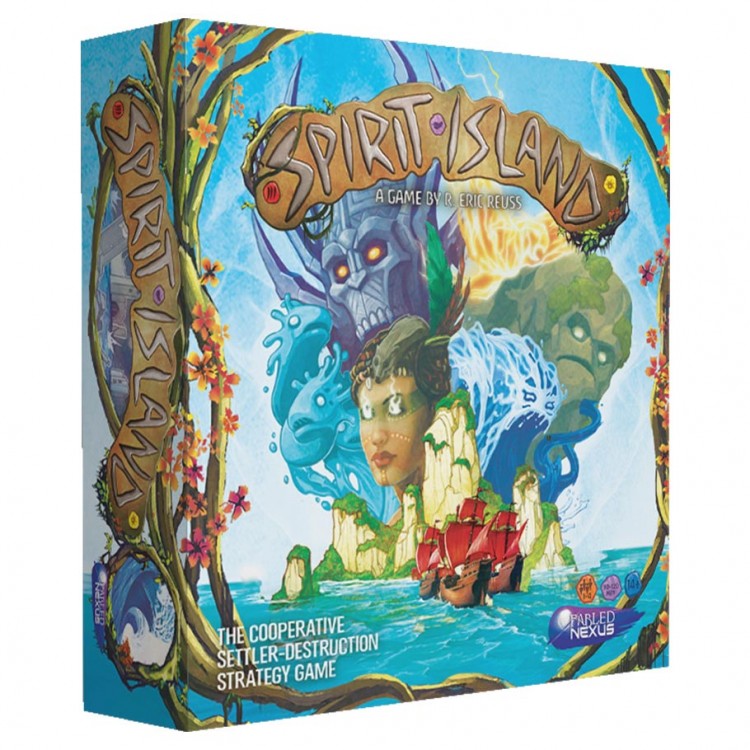 Spirit Island
Currently rated #141 on BoardGameGeek, Spirit Island is a cooperative (and solo) game where you and your fellow spirits defend your home island against colonizing invaders.
Powerful Spirits have existed on this isolated island for time immemorial. They are both part of the natural world and – at the same time – something beyond nature. Native Islanders, known as the Dahan, have learned how to co-exist with the spirits, but with a healthy dose of fear and reverence. However, now, the island has been "discovered" by invaders from a far-off land. These would-be colonists are taking over the land and upsetting the natural balance, destroying the presence of Spirits as they go. As Spirits, you must grow in power and work together to drive the invaders from your island… before it's too late!
Product Categories