Current Promos (included with purchase of corresponding game, while supplies last)
Game Spotlight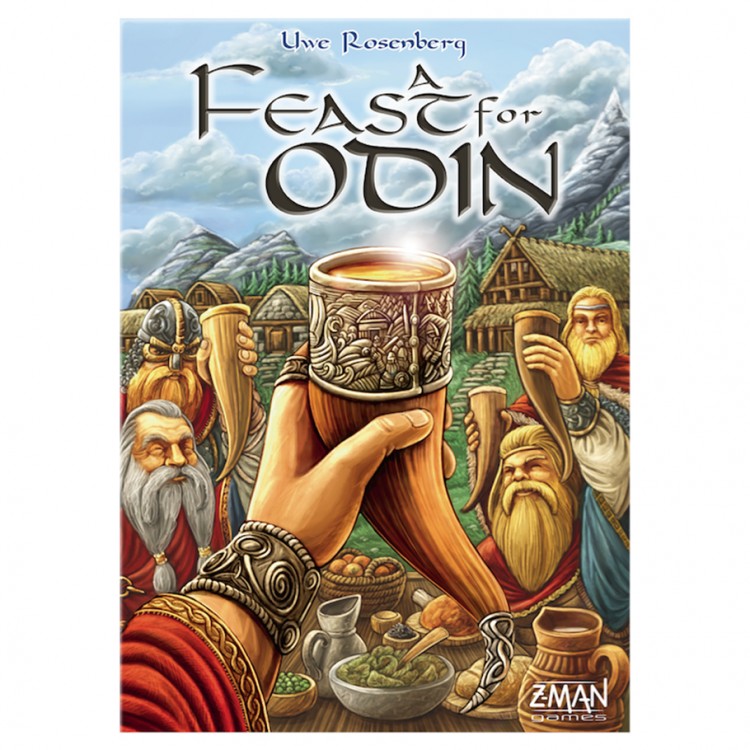 A Feast for Odin
In this epic game, command a band of Vikings to trade, hunt, raid, pillage, and plunder in search of wealth and glory for your tribe. A Feast for Odin is a saga in the form of a board game, from acclaimed designer Uwe Rosenberg. In this strategic worker placement game for one to four players, you will experience the Viking way of life. Each player explores new territories—and raids the villages they find there—to increase their wealth and glory, while also taking part in day-to-day activities such as gathering food to feed their band of hungry Vikings. In the end, the player whose possessions carry the greatest value is the winner.
Blending worker and tile-placement game elements with intriguing puzzle aspects, A Feast for Odin provides an unforgettable experience. With an entire action board's worth of possibilities each round, every new game presents unique challenges, opportunities, and paths to victory. Take command of your Vikings, sail into the unknown, and write your own saga in A Feast for Odin!
Game Spotlight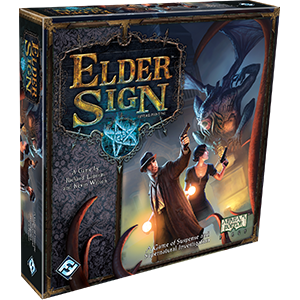 Elder Sign
Elder Sign is a fast-paced, cooperative dice game of supernatural intrigue for one to eight players by Richard Launius and Kevin Wilson, the designers of Arkham Horror. Players take the roles of investigators racing against time to stave off the imminent return of the Ancient One. Armed with tools, allies, and occult knowledge, investigators must put their sanity and stamina to the test as they adventure to locate Elder Signs, the eldritch symbols used to seal away the Ancient Ones and win the game.
Product Categories