Current Promos (included with purchase of corresponding game, while supplies last)
Game Spotlight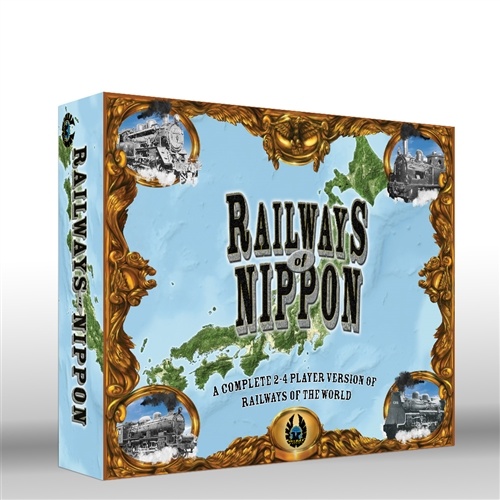 Railways of Nippon with Kickstarter Stretch Goals
*Comes with Antarctica map, Ice Trains, and Ice Mini Expansion
Railways of Nippon is a self-contained 2-4 player version of Railways of the World with a new map of Japan designed by the Japanese game designer Hisashi Hayashi. The game takes place during Japan's rapid industrial growth during the Meiji era, where you take the role of one of the entrepreneurial railroad baron of that time.
You plan and lay track, upgrade your trains, sell goods to distant cities, and use operation cards to become the richest railroad baron of Japan! Balance your budget wisely, since taking too many bank bonds can ruin your business over the course of the game. Also, watch the competition closely because you can only use the track that you laid down personally to trade.
Since the island of Japan is mountainous and narrow there is often not enough space for everyone to lay their track where they want. Foreseeing your competitors moves and well thought out moves will ensure you an undisputed railroad empire! /td>

Game Spotlight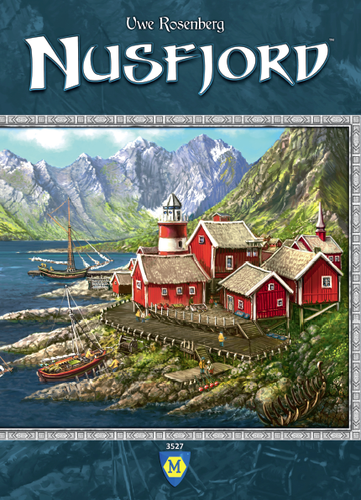 Nusfjord
Nusfjord is a tranquil fishing village in the Lofoten archipelago in northern Norway. Fifty years ago, business was blooming when the codfish would come for spawning. Today, Nusfjord is more of a museum than a village, with less than a hundred people living there. Imagine how beautiful this place must be given that you must pay a fee to even look at the houses. Cruise ships used to pass by this long and now mostly abandoned island world.
In the time period in which the game Nusfjord is set, things looked quite different. Sailing ships dominate the fjord. The rocks around Nusfjord are covered in trees. As the owner of a major fishing company in Nusfjord on the Lofoten archipelago, your goal is to develop the harbor and the surrounding landscape, and to succeed you must enlarge your fleet, clear the forest, erect new buildings, and satisfy the local elders. Others do this as well, of course, so the competition is steep.
Product Categories